Once you've invested in a Maserati SUV or car, then it's crucial to keep your vehicle running in top condition. Small things, like an underinflated tire or dirty filters, can lower the performance of your car and cause other, more serious problems. That's why our luxury car dealership near Lincoln relies on technicians with substantial expertise in Maserati service. Discover how to maintain your car with the help of Maserati of Omaha.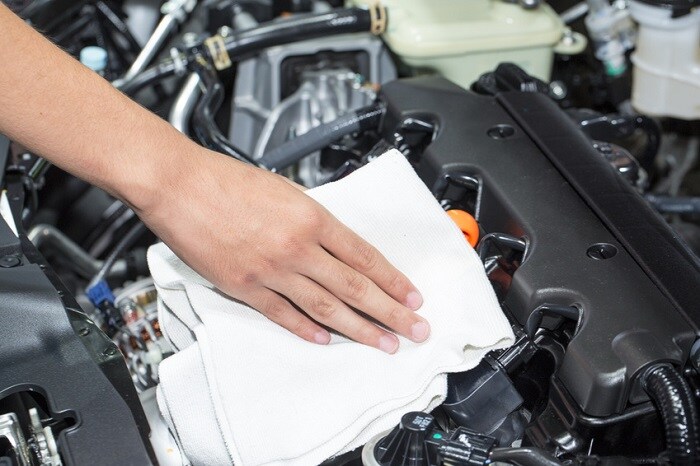 Common maintenance issues
Regardless of whether you're driving a new or used Maserati, certain types of maintenance can't be avoided. Weather conditions can wreak havoc on air, oil, and pollen filters, while rough road conditions can take a toll on your brakes and tires, as well. Proper maintenance, according to your car manufacturer's guidelines ensures that your Maserati SUV is ready for anything. Plus, with regular maintenance, you'll help your luxury car retain its resale value. Our Maserati dealership in Omaha offers a variety of Maserati services like oil changes, brake and tire replacement, and engine tune-ups.
You can call our service center or go online and schedule your service using our convenient form. Fill in information about your car, and check the type of services you're interested in. For example, you can choose services like:
Wash, wax, and interior cleaning
Front-end alignment
Tire rotation
Air conditioner repair
Owner maintenance programs
At our luxury car dealership, our team understands that drivers are busy and don't always remember when different services are due. That's why several of our models come with an optional pre-paid maintenance program. These 24-month, 36-mth, and 48-month plans help you stay on top of your service without worry. Plus, our techs use genuine Maserati parts for optimal performance.
Maserati service in Nebraska
If you have questions about your Maserati SUV, then contact our Maserati dealership in Nebraska. Our team of expert technicians will inspect your vehicle, listen to your concerns, and suggest Maserati service. Along with our trained techs, at Maserati of Omaha, we make servicing your vehicle a treat with a range of amenities perfect for owners of luxury cars. Stop by today!